Your capital is at risk. Trading in Forex and Contracts for Difference (CFDs) is highly speculative and involves a significant risk of loss.  The information contained in this publication is not intended as an offer or solicitation for the purchase or sale of any financial instrument. This website is provided for informational purposes only and in no way constitutes financial advice. A featured listing does not constitute a recommendation or endorsement.
YOU ACKNOWLEDGE AND AGREE THAT E2T IS NOT A BROKER-DEALER, AS SUCH TERM IS USED IN UNITED STATES FINANCIAL SERVICES REGULATIONS, AND THAT E2T DOES NOT TRADE SECURITIES ON ITS OR ANY OTHER PARTY'S BEHALF AS PART OF THE SITE OR SERVICE, NOR DOES E2T DIRECTLY OFFER ANY FINANCIAL ADVICE OF ITS OWN AS PART OF THE SITE OR SERVICE. YOU ACKNOWLEDGE AND AGREE THAT E2T IS NOT LIABLE FOR ANY LOSSES OR GAINS THAT MAY ARISE FROM YOUR RELIANCE UPON INFORMATION PROVIDED THROUGH THE SITE OR SERVICE OR YOUR INTERACTION WITH OTHER USERS.
There are several charting software out there. Even the favourite trading platforms that are used by retail traders contain charts. However, there is a need to go the extra mile and get hold of standalone charting packages that enable a trader do a lot in terms of chart analysis. One of such charting software which is free to use is TradingView. TradingView does have a premium package, but these are not necessary for a beginner to use.
Live trading or "going live" is what most aspiring forex traders want to move on to after being successful trading a demo account. This means that you place real funds at risk on each trade, and your portfolio has to take whatever the market offers you in terms of profit or loss. Most traders just starting out in forex will want to see that their trading strategy works well on a demo account before taking the plunge to start live trading.
The simplest answer is that the forex is open for trading all the time, but that the specific hours it opens and closes at any given location depending upon where you are in the world. The base reference time for all opening and closing times worldwide is Greenwich Mean Time, commonly abbreviated GMT. Many websites devoted to clarifying forex business hours describe the opening and closing times with three or four significant examples, usually
Liquidity – important for all trading, liquidity refers to how fast or slow an asset can be bought or sold. If Bitcoin has high liquidity on an exchange, it means you can buy it and sell it near instantly. If Bitcoin has low liquidity on another exchange, it means that you may have some stagnation when it comes to buying or selling Bitcoin, which means you could be waiting for a while.
For me i see, both trade might sense the same interm of finance because, the long term trade have a great deal of pips in profit as compared to the short term trades, so the one with short term trade will trade more to compesate the profit of the one with long term trade. But sometimes what matters is what you can see on the screen at time t, if it happens the short time has favour so you can take it and if its a long term trade you can also trade. But the major deal is about your time to trade as stated in this article.
Founded in 2007, Instaforex has more than 7,000,000 clients and is a well-established investment firm. Instaforex provides support services in more than 27 languages and the platform can be used by newbies and professional traders. The online forex trading platform provider makes available 7 Asset Classes, 16 Platforms, and more than 300 Instruments for trading. Clients can trade forex, commodities, precious metals, equity indices, individual stocks, energies, and Cryptocurrencies. Instaforex has its registered office in Russia and is regulated by RAFMM; and CySEC, Cyprus.
Did you know that Admiral Markets offers an enhanced version of Metatrader that boosts trading capabilities? Now you can trade with MetaTrader 4 and MetaTrader 5 with an advanced version of MetaTrader that offers excellent additional features such as the correlation matrix, which enables you to view and contrast various currency pairs in real-time, or the mini trader widget - which allows you to buy or sell via a small window while you continue with everything else you need to do.
Investment management firms (who typically manage large accounts on behalf of customers such as pension funds and endowments) use the foreign exchange market to facilitate transactions in foreign securities. For example, an investment manager bearing an international equity portfolio needs to purchase and sell several pairs of foreign currencies to pay for foreign securities purchases.
Since 76.7% of Canada's exports go to the U.S., and 53.3% of imports into Canada come from the U.S.,[29] Canadians are interested in the value of their currency mainly against the U.S. dollar. Although domestic concerns arise when the dollar trades much lower than its U.S. counterpart, there is also concern among exporters when the dollar appreciates quickly. A rise in the value of the dollar increases the price of Canadian exports to the U.S. On the other hand, there are advantages to a rising dollar, in that it is cheaper for Canadian industries to purchase foreign material and businesses.
The forex market is the largest and most liquid market in the world. It runs 24 hours a day, 7 days a week, all over the world. As if forex is not dynamic enough, cryptocurrencies (like Bitcoin) are adding a fascinating new dimension to currency trading. You see, a few forex brokers are now accepting bitcoins for currency trading. Should you jump in and begin using your hard-mined bitcoins in the forex markets? In this article, we'll cover the risks and benefits of trading forex using bitcoins. (See related 5 Tips For Selecting A Forex Broker.)
This makes this type of Forex trading essentially an exercise in buying currencies with a low interest rate in order to buy the currencies with higher rates; doing this is known as "carry trading". When you use the carry trade strategy, there are risks associated with the fluctuation of currencies that could offset the rewards gained on the interest. This happens when the currency that has a higher rate suddenly falls below the rate of the other.
Since 2006, AvaTrade has been providing innovative product and services to traders from all over the world. This broker also offers a demo account to traders after a simple signup procedure. Traders can easily use its demo account, which contains all the features of a real platform.  Founded in Ireland, AvaTrade began working as forex trading firm, but it expanded its business and asset classes in the past couple of years.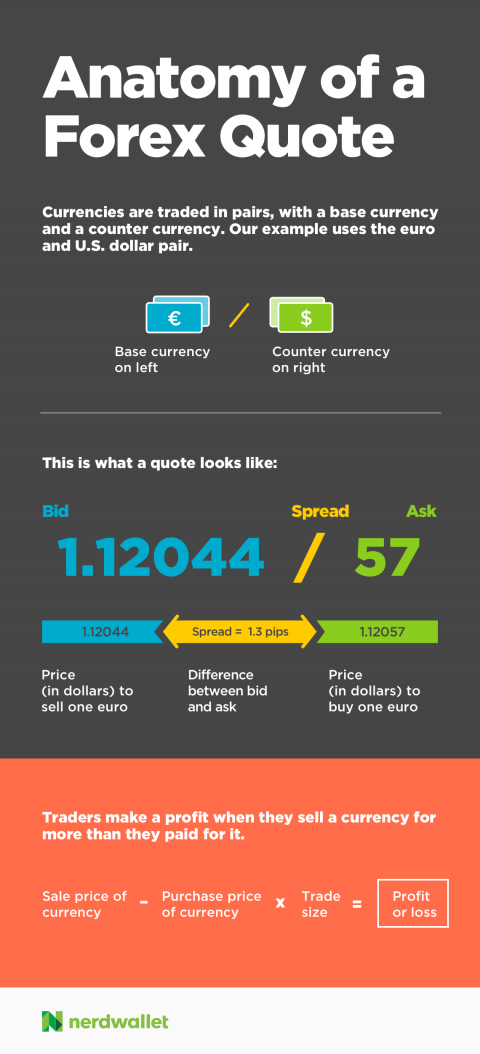 Popular Bitcoin/Forex trading companies that supply CFD services include Plus500 and Avatrade. Oanda, one of the world's largest Forex brokers, has added Bitcoin to its conversion tool but has so far declined to make Bitcoin a tradable currency. Still, the mere fact that Oanda is engaging with Bitcoin is good news and adds credibility to the currency. When trading CFDs your capital may be at risk. This method of trading is suitable for experienced traders.
The best prices for gold and silver are those that are most reliable. Monex gold and silver prices have been an industry respected reference for decades, with over $55 billion in actual customer physical metal transactions. Over time, gold and silver prices tend to move in concert, mostly in opposition of depreciating fiat currencies. Recently, the price of gold has been about 60 times the price of silver, while historically it was closer to 20 times. Silver prices tend to be more volatile than gold, having relatively higher highs and lower lows. Many investors prefer silver investing because higher price volatility presents greater opportunities to profit, albeit with higher risk. Current trading prices of gold and silver investment quality metals are Atlas preferred prices.
US-headquartered Interactive Brokers (IBKR) took second place, boasting a wide range of top-tier regulatory licenses. Best suited to professional traders, Interactive Brokers provides traders access to 7,400 CFDs, 105 forex pairs, a list global exchange-traded products, US-traded bitcoin futures, and much more. Overall, Interactive Brokers (IBKR) offers traders access to 120 market centers across 31 difference countries.
Forex banks, ECNs, and prime brokers offer NDF contracts, which are derivatives that have no real deliver-ability. NDFs are popular for currencies with restrictions such as the Argentinian peso. In fact, a forex hedger can only hedge such risks with NDFs, as currencies such as the Argentinian peso cannot be traded on open markets like major currencies.[77]
Carry trading involves selling specific currencies due to their lower interest rates and buying other currencies due to their high interest rates. The trader profits by capturing the difference between these rates, which has the potential to be a substantial sum, especially given various types of leverage that may be used. The risks associated with carry trading typically center on the uncertainty presented by exchange rates.
When first starting out trading forex, or when considering switching to a new forex broker, many traders option to open a forex demo or practice account. Most importantly, this allows them to practice trading using the broker's trading platform to see if they find it sufficiently to their liking. Furthermore, opening such an account also often lets traders try out additional services of the broker providing it.
Hello Liam. Thank you for your question. So, once you've created your account, you are required to verify your identity. You will have to provide a copy of your passport and a bank statement with your address written on it to confirm that the one you provided is correct. It will probably take a few days for them to verify your identity. After that, you will have to deposit your initial funds into your new account. Once you've deposited your funds, you can finally start trading Bitcoin. To do that, you will have to access the trading asset, go on the search engine of the trading space and type in "bitcoin" and then click on "buy". It really is as simple as that.
A managed forex account allows a professional manager (or someone who claims to be so) to trade your funds on your behalf for a salary or a fixed share of the profits. You may select a specialized firm for this purpose or a broker that offers a sophisticated software feature that permits your account balance to be traded by an expert. The latter service does provide an extra level of risk protection. You must always be careful in selecting a money manager that you can trust and that has earned a good reputation in the industry. While most money managers are legitimate, there have been several notable scams in the past (a few are discussed below). In many other cases, an enterprising person will setup a firm advertising his services to clients and will trade their funds on an independent basis. This second type of manager and the dangers created by associating with him is the subject of this article.
Transaction Risk: This risk is an exchange rate risk that can be associated with the time differences between the different countries. It can take place sometime between the beginning and end of a contract. There is a chance that during the 24-hours, exchange rates might change even before settling a trade. The currencies might be traded at different prices at different times during the trading hours. The transition risk increases the greater the time difference between entering and settling a contract.
That is what our membership is for, to answer the "how" questions. This page is to show you "what" the patterns are but now you need to take the next step to learn further about it and invest in yourself. Our Education Center is a great place to start, and our webinars and on-demand mentoring videos are all there to educate you about pattern trading.
By continuing, you agree to open an account with Easy Markets Pty Ltd. Please contact Customer Support Department if you need any assistance. For regulatory and compliance purposes, based on your selected country of residence, you will be directed to https://www.easymarkets.com/int/ and your trading account will be registered with EF Worldwide Ltd which enjoys the same high level of security and services.
After you understand risk management and proper stock selection, we teach you how to find stock patterns on charts. These patterns are how we base our risk and reward. We look for chart patterns that have well defined areas of support and resistance. We will use previous support levels as our stop price, or our risk, and we look at previous resistance areas as our initial profit target, or our reward. If the profit vs loss ratio is 2:1 we will take the trade. I teach both day trading strategies and swing trading strategies. For day trading we focus primarily on 5min charts while swing traders focus more on daily charts. The patterns in general are the same. I teach traders how to find patterns in real-time including Bull Flags, Bear Flags, Flat Tops, Flat Bottoms, and Rubber Band Reversal Setups.

A non-bank foreign exchange company also known as foreign exchange broker or simply forex broker is a company that offers currency exchange and international payments to private individuals and companies. The term is typically used for currency exchange companies that offer physical delivery rather than speculative trading. i.e., there is a physical delivery of currency to a bank account.
During the 15th century, the Medici family were required to open banks at foreign locations in order to exchange currencies to act on behalf of textile merchants.[10][11] To facilitate trade, the bank created the nostro (from Italian, this translates to "ours") account book which contained two columned entries showing amounts of foreign and local currencies; information pertaining to the keeping of an account with a foreign bank.[12][13][14][15] During the 17th (or 18th) century, Amsterdam maintained an active Forex market.[16] In 1704, foreign exchange took place between agents acting in the interests of the Kingdom of England and the County of Holland.[17]
Work can be fun and exciting, giving you a warm feeling and a very good reason to cheerfully wake up each morning. Nonetheless, no matter how fun your work is, you need to have some time off to work on your personal life. This applies not only to office workers and employees, but also to forex traders. Lack of balance between your professional life and your personal ... Read more »
Gold performed worse than almost any other asset, despite all the demand from consumers in China and India. Nothing could make it plainer: It's very difficult to know what gold is going to do and when. The one time you are likely to be sure about investing in gold is when all hell breaks loose: a war, an earthquake, a financial crisis. Whatever shakes people up makes gold go up.
Opening a forex account has never been easier. Thanks to the advent of online trading, the only resources needed to open a trading account is a small amount of money and an internet connection. Nevertheless, besides a large number of online brokers to choose from, different types of forex accounts offer a wide variety of features and options. These options include demo accounts, mini accounts, micro accounts, standard accounts and premium accounts.
Retail forex traders typically look for some popular features when identifying and using a currency trading platform. The availability of currency pairs is one important feature since the trading of foreign exchange currencies is based around the pairing of two global government currencies. Traders look for ease of installation and use which can lead to comparisons of web-based platforms versus downloadable platforms. In this area, traders may have the option to choose a platform from their brokerage directly or go with an independent service.
I have been trading futures for five years. This year will be my first profitable year. I have paid good money for good training 4 years over before finding PFA. All had a decent edge. But there was always still a feeling of whether or not I was making a good decision to enter, even in the face of what the method I was trading at the time was telling me. Still had a sense of 'guessing'. I've used market profile and have had extensive training in the use of it. I have used footprint charts, followed other forms of order flow, etc.. etc.. all very complicated. The taxation on the mental fuel trading this way, at least for me, was massive. Once I - as all other methods I've been trained on - literally stumbled onto the concept of Supply and Demand trading, I knew this was the info / style of trading that I didn't know I had been missing and searching for since the beginning. That is, finding where the big players trade, e.g., have their orders sitting. That's what as a retail trading, we all want to know. Its like the pilot fish swimming next to the shark. Except in trading these sharks will eat you if you don't know what you are doing. Will at PFA has a natural gift to explain these Supply and Demand concepts like no other. Their training is unmatched. Even has tests at the end of each section to check your knowledge learned. The live classes contain information you will never, never find in a book. Trust me on this. Trading is a very personal adventure. Meaning, what works for some will not work for others. For me, stripping away all of the complexity I was trained at leveraging before PFA was a Godsend. The method is the easiest and yet the absolute most powerful, and reliable system in my opinion in all of the methods out there. I can say with confidence, I have found my stop on this train of trading. I trade with consistency, confidence and ease of identifying where Im entering and exiting before price ever gets to my entry. Trading is now fun - and making money when youre having fun is something few will ever have the benefit of experiencing. If you're struggling to the find your niche, give PFA a look and see what you may have been missing. Proceed.
The prices of cryptocurrencies have zoomed this year and many investors have started focusing on these digital assets. Investors have a couple of options to trade in cryptocurrencies. The first option is to use the cryptocurrency exchanges which allow traders to swap fiat currency such as dollar and euro for the digital currency, or digital currency for digital currency. Another option is to use the online forex brokers' platforms for trading cryptocurrency CFDs or pairs such as USD/BTC, EUR/BTC, etc. The aim of this post is to list out the top 10 cryptocurrency trading platforms.
Selecting the best forex platform for you will depend on a myriad of factors. First, do you prefer a web-based environment or desktop download? Next, consider how important tools such as charting or automated trading are to you. Available order types and other unique tools and advanced features are also items to keep in mind. Narrow down your top picks, then try each platform out through a demo account to finalize your choice.
The following is exclusive interview with the founder of the Art of FX, Brian Jimerson. Brian is highly successful, self-taught trader with over 7 years in the forex markets. He answers some questions on Multiple Account Manager (MAM) forex trading accounts and why you might want to consider including them in your investment portfolio. You can learn more about Brian at The Art of FX.
However, it does have a single advantage – the Depth of Market interface. While MetaTrader 4 does have this feature, the Ninja Trader's solution is far more sophisticated and useful. But that doesn't outweigh the overall clumsiness of the terminal and downright bad compatibility – there is no Wine support for Ninja Trader and no Linux version in sight.
TradingAcademy.com formulates its courses to replicate an in-person university education. A syllabus is provided on the first day of every new course, and students are encouraged to talk and share information through the site's "mastermind community," which pairs up forex and trading novices with professionals for a more intimate learning experience.
While seasoned forex traders coming from a professional trading background can often jump right into the retail forex market, novice traders will usually first want to get more familiar with how the forex market works by doing some in-depth research to further their forex education. Once they better understand how the forex market and trading works, they can open a forex demo account to test their skills before they start trading in a live account.
The foremost advantage of choosing a Forex broker from Canada is the Canadian Investor Protection Fund (CIPF), which guarantees traders up to $1 million in case a broker goes into bankruptcy or if the parent company is liquidated for some reason. $1 million is a lot of money, especially when comparing it to the FCA of the UK that provides only up to £50,000 in compensation in the event a broker files for insolvency. Therefore, Canadian brokers offer more leeway and protection for traders who have a significant sum invested in the Forex markets, which is highly suitable for traders that hold funds that are more than a million dollars with their brokers.
Inflation levels and trends: Typically a currency will lose value if there is a high level of inflation in the country or if inflation levels are perceived to be rising. This is because inflation erodes purchasing power, thus demand, for that particular currency. However, a currency may sometimes strengthen when inflation rises because of expectations that the central bank will raise short-term interest rates to combat rising inflation. 

Perhaps the most popular element of foreign exchange trading is the amount of time the markets are open; this has proved to be quite liberating for traders. Unlike the stock market which has very rigid trading hours, Australian currency traders can trade 24/5 from 7:00am on Monday. The graph below how foreign exchange markets are open 24 hours and the most popular trading times when sessions overlap on global currency markets. It is quite easy to see how markets are interlinked and how forex trading hours are open 24 hours until Friday afternoon within the United States. Below shows the trading hours for Australian traders (AEST) with 10:00 pm to 1:00 am the busiest time.
This Terms of Use Agreement (this "Agreement") is a legal agreement between you ("you" or "your") and Earn2Trade, LLC ("E2T") governing your use of (i) services developed, operated, or maintained by E2T, or accessible via www.earn2trade.com or any other web site or IP address designated by E2T (the "Site"), (ii) the Content (as defined below) contained therein, (iii) any mobile applications offered by E2T, and (iv) any offline components provided by E2T for use in connection therewith (collectively, the "Service").
Every country in the world has a regulatory body that you can research, so you can check that your potential broker is affiliated with them. In the U.S., brokers should be registered with the U.S. Commodity Futures Trading Commission (CFTC) as a Futures Commission Merchant and Retail Foreign Exchange Dealer. They'll also be a member of the National Futures Association (NFA).
The intricate, complex ways of the financial markets often confuse the beginning traders. The two types of analysis, the different kinds of data and their contradicting signals, the vast choice of brokers, various trading styles, the many voices that shout buy and sell all the time are very intimidating to those who do not possess the free time necessary to study this field and for staying up to date with the data releases, news, and analysis offered by the myriad media channels. Traditional forex trading is high risk and can be difficult, especially for beginners. Casualty rates tend to be high, since success demands specialized knowledge, experience, and emotional control. It is easy to become impatient, look for shortcuts, and then allow your emotions to take over, a recipe for failure. 

Web trading: Best suited for casual traders, FOREX.com's Web Trading platform makes it easy to browse through markets, conduct research, analyze charts via Trading Central, and place trades. FOREX.com's alternative web platform is a white-labeled version of TradingView, a popular charting web app for technical analysis, which comes with 67 indicators. While TradingView shines if you are focused solely on charting, the Web Trading platform would be my preferred choice between the two browser-based platforms at FOREX.com.
International parity conditions: Relative purchasing power parity, interest rate parity, Domestic Fisher effect, International Fisher effect. Though to some extent the above theories provide logical explanation for the fluctuations in exchange rates, yet these theories falter as they are based on challengeable assumptions [e.g., free flow of goods, services and capital] which seldom hold true in the real world.
When you've been approved for margin stock trading, you're also eligible to short stock. Almost every successful stock trader has shorted stock at one time or another. When you short stock, you make money when the company's shares fall—or, even better yet, when they crash. The problem is that you can expose yourself to unlimited liability when you do this. 
This lesson is not filled with a lot of general information about forex charts or general chart patterns from all markets. The examples and illustrations in this article really do occur weekly on the spot forex week after week, on the various pairs we follow. If you look at different time frames across a lot of pairs you will see all of them clearly over time.
If you are an experienced trader, you may feel you don't need to use a demo account. However, each Forex trading platform has a different layout, some more simple than others. It can take a while to get familiar with a platform, work out the functionality and what you need to do to execute useful trades. At least trading with virtual funds allows you to practice before you start trading with your own money.
TD Ameritrade offers two platforms and mobile trading apps for various types of investors. Both platforms are free to use for any investor with a TD Ameritrade account. However, the web platform, though often in the shadow of thinkorswim, is streamlined and easy to use. It will appeal to beginning investors or anyone who prefers a simplified educational interface. Its tab-based navigation lets users flip between trading tools and account overview, plus charts, stock screeners, heat maps, and more.
In the spot forex market, trades must be settled in two business days. For example, if a trader sells 100,000 Euros on Tuesday, then the trader must deliver 100,000 Euros on Thursday, unless the position is rolled over. As a service to customers, all open forex positions at the end of the day (5:00 PM New York time) are automatically rolled over to the next settlement date. The rollover adjustment is simply the accounting of the cost-of-carry on a day-to-day basis. Learn more about FOREX.com's rollover policy
A cryptocurrency (or crypto currency) is a digital asset designed to work as a medium of exchange that uses strong cryptography to secure financial transactions, control the creation of additional units, and verify the transfer of assets.[1][2][3] Cryptocurrencies use decentralized control as opposed to centralized digital currency and central banking systems.[4]
The majority of the volume in currency trading is confined to only 18 currency pairs compared to the thousands of stocks that are available in the global equity markets. Although there are other traded pairs outside of the 18, the eight currencies most often traded are the U.S. dollar (USD), Canadian dollar (CAD), euro (EUR), British pound (GBP), Swiss franc (CHF), New Zealand dollar (NZD), Australian dollar (AUD) and the Japanese yen (JPY). Although nobody would say that currency trading is easy, having far fewer trading options makes trade and portfolio management an easier task.
"Buy the rumor, sell the fact": This market truism can apply to many currency situations. It is the tendency for the price of a currency to reflect the impact of a particular action before it occurs and, when the anticipated event comes to pass, react in exactly the opposite direction. This may also be referred to as a market being "oversold" or "overbought".[75] To buy the rumor or sell the fact can also be an example of the cognitive bias known as anchoring, when investors focus too much on the relevance of outside events to currency prices.
None of the models developed so far succeed to explain exchange rates and volatility in the longer time frames. For shorter time frames (less than a few days), algorithms can be devised to predict prices. It is understood from the above models that many macroeconomic factors affect the exchange rates and in the end currency prices are a result of dual forces of supply and demand. The world's currency markets can be viewed as a huge melting pot: in a large and ever-changing mix of current events, supply and demand factors are constantly shifting, and the price of one currency in relation to another shifts accordingly. No other market encompasses (and distills) as much of what is going on in the world at any given time as foreign exchange.[71]
Now, imagine that all 20 stocks are moving every day, and at the end of each month some will be worth 5.5% or 6%, and others will be worth 4% of the portfolio. A program trading algorithm can look at the portfolio equity and quickly execute all the trades at once, buying the stocks that are under-allocated and selling the ones that are overallocated to rebalance the portfolio in seconds. Manually doing this would be much harder and more time-consuming.
Forex.com is an excellent forex broker. It has a super responsive website that is user-friendly that is easily understandable to traders of all level of experience. Furthermore, other than forex trading, the platform offers other trading options like cryptocurrencies and popular commodities. In general, Forex.com is a good trading option with numerous benefits.
In addition, they offer two premium services which provide access to their 'Strike 3.0' product.  You have the option of Advanced or Titanium plans, at US$49* or US$97* per month respectively. In addition to the training aspect, these plans offer more in-depth trading support including alerts and software.  The more expensive plan also includes access to a live trading room and calls, as well as advanced training modules.
The price of silver is driven by speculation and supply and demand—mainly by large traders or investors, short selling, industrial, consumer and commercial demand, and to hedge against financial stress. Compared to gold, the price of silver is notoriously volatile. This is because of lower market liquidity, and demand fluctuations between industrial and store of value uses. At times this can cause wide-ranging valuations in the market creating volatility.
Many new traders choose not to close a trade because the market is still moving in the direction they want it to, only to then lose all of their gains when the direction suddenly changes. If your trade hits your predetermined target, close it and enjoy your winnings. If the market moves in the opposite direction, close the trade or set a stop loss so it will close automatically.
Much of the software is complimentary; some of it may cost extra, as part of a premium package; a lot of it, invariably, claims that it contains "the best stock charts" or "the best free trading platform." Fact: There is no single best stock chart or best stock screener software. There are too many markets, trading strategies, and personal preferences for that. But we can examine some of the most widely-used trading software out there and compare their features. Whether their utility justifies their price points is your call.
A demo account is a type of artificial account, which is funded with fictitious money that permits a potential client to try out with the platform. These types of accounts are now a day's offered by almost all platforms, including foreign exchange trading venues, stock trading platforms, and commodities exchanges. Both beginners and advanced traders like to use demo accounts as a mean of testing their strategies.
Properties of cryptocurrencies gave them popularity in applications such as a safe haven in banking crises and means of payment, which also led to the cryptocurrency use in controversial settings in the form of online black markets, such as Silk Road.[66] The original Silk Road was shut down in October 2013 and there have been two more versions in use since then. In the year following the initial shutdown of Silk Road, the number of prominent dark markets increased from four to twelve, while the amount of drug listings increased from 18,000 to 32,000.[66]
Forex Trading is the execution of transactions in the international foreign exchange market by exchanging one currency for another. The forex market is the largest decentralised unregulated capital market in the world, with an estimated turnover of £3-5 trillion per trading day. Major participants in the forex market include central banks, large financial institutions, hedge funds, large commercial banks, major transnational corporations, high net-worth individuals and retail traders. Once the exclusive domain of large financial institutions, the forex market now includes many smaller speculators who engage in trading online through dedicated forex brokers.
Gold performed worse than almost any other asset, despite all the demand from consumers in China and India. Nothing could make it plainer: It's very difficult to know what gold is going to do and when. The one time you are likely to be sure about investing in gold is when all hell breaks loose: a war, an earthquake, a financial crisis. Whatever shakes people up makes gold go up.
"In 2 years from now, I believe cryptocurrencies will be gaining legitimacy as a protocol for business transactions, micropayments, and overtaking Western Union as the preferred remittance tool. Regarding business transactions – you'll see two paths: There will be financial businesses that use it for it's no fee, nearly-instant ability to move any amount of money around, and there will be those that utilize it for its blockchain technology. Blockchain technology provides the largest benefit with trustless auditing, single source of truth, smart contracts, and color coins."
Yes, Demo accounts are available to be installed onto the MetaTrader 4 (MT4) trading platform. In addition, copy trading and Expert Advisors (EAs) are also available for demo accounts, following any necessary purchase from the MetaTrader Market. Demo accounts can be opened in the MT4 desktop platform, as well as the available MT4 mobile applications.
The famous and painfully true statement from John Maynard Keynes states, "The market can stay irrational, longer than you can stay solvent." In other words, it does little good to say the market is acting irrationally and that it will come around (meaning in the direction of your trade) because extreme moves define capital markets in the first place.
Forex trading is especially good for offering higher leverage from the viewpoint of preliminary margin requirements; traders have the ability to build and maintain control of large sums of money. If you're looking to calculate leverage based on the margin, simply divide the transaction value by the margin amount required from you. Leverage may be used by individual investors or corporate investors and can greatly increase the available returns for an investment.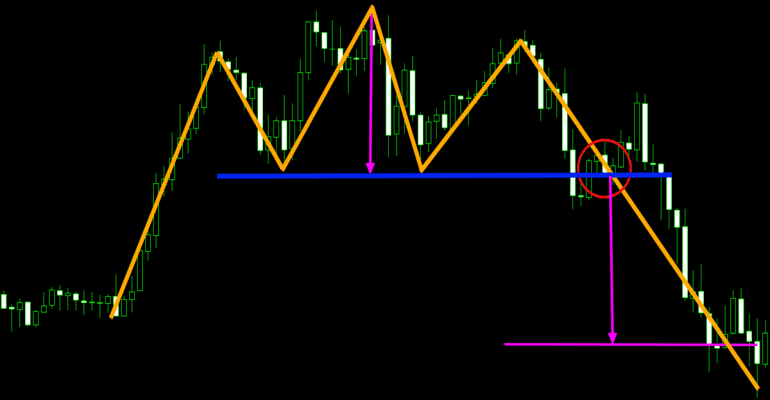 The best online forex simulators will provide you with historical prices. It will also provide you with the ability to browse historical quote data for your preferred currency pair. Aside from the end-of-day quote data, the database should also cover intraday quotes. No matter your trading style, be it day trading or swing trading, the best forex trading simulator will be able to help.
Bitcoin (BTC) is offered for trading on the platforms of eToro, FBS Markets, Instaforex, AvaTrade and Plus500 as the BTC/USD pairing (visit >> Best Bitcoin Forex Brokers List). The trading of Bitcoin on forex platforms no doubt has introduced a new way to own and sell Bitcoin without having to go through the Bitcoin exchanges. Most people who trade Bitcoin on the exchanges do so on a speculative basis; buying Bitcoin at a lower price while aiming to sell it off at a higher price. With forex brokers, you can make money from rising or falling prices of Bitcoin. It all depends on what side of the trade you are on relative to the desired price movement.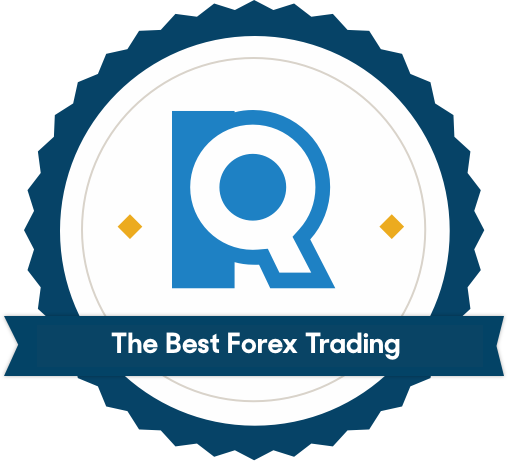 Targeted at active, short-term traders with precise entry and exit strategies, ProfitSource claims to have an edge with complex technical indicators, especially Elliot Wave analysis and backtesting functionality with more than 40+ automated technical indicators built-in. Its asset class coverage spans across equities, forex, options, futures, and funds at the global level.
Define your investment level: One of the most common questions about trading Forex is 'how much do I need to start trading?' For beginner traders, it's a good idea to start small and work your way up. Fortunately, many Forex brokers have reasonable minimum deposit levels for opening an account. At Admiral Markets for example, the minimum deposit amount is $200. Be wary of any brokers offering bonuses for certain deposit levels, as these might be scams, where it is very difficult to withdraw your money in the future.
By contrast, if you just traded 20 EUR, a loss would not significantly affect your account balance. It would provide you with the opportunity to learn from your experience and plan your next trade more effectively. With this in mind, limiting the capital you are prepared to risk to 5% of your account balance (or lower) will put you in a better position to continue trading Forex (and improving your technique) over the long term.
Now that you've learned the basics of stock trading, you can get into the specific ways you can make money. This trading stock strategy guide is a collection of articles explaining real-life techniques you can use to begin trading stocks. You'll learn how investors like Warren Buffett lower their cost basis through using stock options, how other stock traders make money by anticipating dividend changes, and much more.

If you want to trade "futures" (agreements to buy or sell assets in the future), Ally Invest isn't an option. That's not unusual for an online stock broker — neither Robinhood, Vanguard, nor Fidelity offer futures trading — but you can do it with some of our other top picks, including E*TRADE, Charles Schwab, Interactive Brokers, and TD Ameritrade.
The forex market is available for trading 24 hours a day, five and one-half days per week. The Forex Market Time Converter displays "Open" or "Closed" in the Status column to indicate the current state of each global Market Center. However, just because you can trade the market any time of the day or night doesn't necessarily mean that you should. Most successful day traders understand that more trades are successful if conducted when market activity is high and that it is best to avoid times when trading is light.
"There is a very high degree of risk involved in trading securities. With respect to margin-based foreign exchange trading, off-exchange derivatives, and cryptocurrencies, there is considerable exposure to risk, including but not limited to, leverage, creditworthiness, limited regulatory protection and market volatility that may substantially affect the price, or liquidity of a currency or related instrument. It should not be assumed that the methods, techniques, or indicators presented in these products will be profitable, or that they will not result in losses." Learn more.
Hello dani,,,, its painfull to here that even me i had a such problem of lossing money because I failed to abind my self into a good trading strategy for most of my past trading days,, but honestly iam telling without more effort nothing sweat can be got, so i struggled alot and it came by chance on my side a beautiful way that has low risk, good profit, and it saves time you might trade just in a week and all of your time you might do other things. For sure now iam free i can not stay much on my screen but i get time to deal with my medical school. Dani if ur ready honestly and kindly i can help you to know the strategy free just as my brother. And you shall be happier with it, i shall also help you some more other trading challenges that i have faced and the way to solve them.
Leverage: Leverage is capital provided by a Forex broker to bolster their client's trading volume. For example, if you use a 1:10 rate of leverage and have $1,000 in your trading account, you can trade $10,000 worth of a currency pair. If the trade is successful, leverage will maximise your profits by a factor of 10. However, please note that leverage also multiplies your losses to the same degree, so it should be used with caution. If your account balance falls below $0, you may trigger a broker's negative balance protection settings (if trading with an ESMA regulated broker), which will result in the trade being closed. Fortunately, this means that your balance cannot move below $0, so you will not be in debt to the broker.

Controversy about currency speculators and their effect on currency devaluations and national economies recurs regularly. Economists, such as Milton Friedman, have argued that speculators ultimately are a stabilizing influence on the market, and that stabilizing speculation performs the important function of providing a market for hedgers and transferring risk from those people who don't wish to bear it, to those who do.[79] Other economists, such as Joseph Stiglitz, consider this argument to be based more on politics and a free market philosophy than on economics.[80]
If you want to trade "futures" (agreements to buy or sell assets in the future), Ally Invest isn't an option. That's not unusual for an online stock broker — neither Robinhood, Vanguard, nor Fidelity offer futures trading — but you can do it with some of our other top picks, including E*TRADE, Charles Schwab, Interactive Brokers, and TD Ameritrade.
HIGH RISK INVESTMENT WARNING: Trading Foreign Exchange (Forex) and Contracts for Differences (CFDs) is highly speculative, carries a high level of risk and may not be suitable for all investors. You may sustain a loss of some or all of your invested capital, therefore, you should not speculate with capital that you cannot afford to lose. You should be aware of all the risks associated with trading on margin. Please read the full Risk Disclosure Policy.
Yes, access is easy. Sophisticated trading platforms make it appear easy, and markets are open for nearly six days, non-stop, a week. You can trade from your desk, the backseat of your car, from down at Starbucks, or even from your hot tub, if you are so inclined. There are, however, no shortcuts. You must invest the time up front to reap dividends down the road.
Trading is a mentally challenging event and a lot of it has to do with the psychology behind it. While difficult, it's essential for a trader to take control of their emotions and develop a strong mental attitude towards trading. This is why a demo account can be useful tool for building experience and improving investment habits. This can then be further reinforced by the adoption of risk management techniques.
Most countries have taken the initiative of regulating forex trading. However, the fine print of the regulations may vary from country to country. Brokers who operate in different countries need to be registered and licensed. When making your choice, ask the broker which regulator has licensed them, and if possible, request to be provided with the registration number for verification.
When it comes to choosing between renting and leasing an office space, the size of the forex trading company you want to build, and your entire budget for the business should influence your choice. If you have enough capital to run a standard forex trading company, then you should consider the option of leasing a facility for your office; when you lease, you will be able to work with long term planning, structuring and expansion.

Flights to quality: Unsettling international events can lead to a "flight-to-quality", a type of capital flight whereby investors move their assets to a perceived "safe haven". There will be a greater demand, thus a higher price, for currencies perceived as stronger over their relatively weaker counterparts. The US dollar, Swiss franc and gold have been traditional safe havens during times of political or economic uncertainty.[73]
Day trading software is the general name for any software that helps you analyse, decide on, and make a trade. It may grant you access to all the technical analysis and indicator tools and resources you need. The best software may also identify trades and even automate or execute them in line with your strategy. Whether you're after trading software for beginners, or as an advanced trader, with more options than ever before, doing your research has never been so important.
To ensure a trading course is honest, read its terms and conditions carefully, determine whether it promises anything unreasonable, and double-check its credentials and certification for authenticity. In particular, beware of sites that prominently display hypothetical returns, or that show actual returns without the stipulation to the effect that "past performance is no guarantee of future results."
There are actually three ways that institutions, corporations and individuals trade forex: the spot market, the forwards market, and the futures market. Forex trading in the spot market has always been the largest market because it is the "underlying" real asset that the forwards and futures markets are based on. In the past, the futures market was the most popular venue for traders because it was available to individual investors for a longer period of time. However, with the advent of electronic trading and numerous forex brokers, the spot market has witnessed a huge surge in activity and now surpasses the futures market as the preferred trading market for individual investors and speculators. When people refer to the forex market, they usually are referring to the spot market. The forwards and futures markets tend to be more popular with companies that need to hedge their foreign exchange risks out to a specific date in the future.
Opinions expressed at FXStreet are those of the individual authors and do not necessarily represent the opinion of FXStreet or its management. FXStreet has not verified the accuracy or basis-in-fact of any claim or statement made by any independent author: errors and Omissions may occur.Any opinions, news, research, analyses, prices or other information contained on this website, by FXStreet, its employees, partners or contributors, is provided as general market commentary and does not constitute investment advice. FXStreet will not accept liability for any loss or damage, including without limitation to, any loss of profit, which may arise directly or indirectly from use of or reliance on such information.
Pepperstone: With this professional site you get all the latest methods to help you trade in the FX. You can also learn all the basics and definitions of confusing words that are used when talking about the Forex. Once you believe you are ready you can then set up a demo account and start your virtual trading. Make sure to treat this demo account like the real deal and you'll learn a lot! If you want to maximize your chances for successful trading, why not visit this site!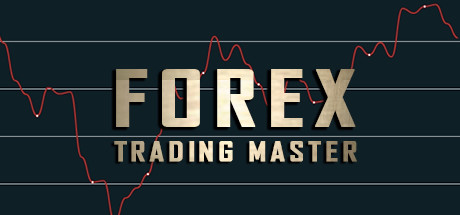 In particular, you should look for a Forex broker that has a major presence in your country or, at a minimum, offers phone and email support in your language. A broker with an efficient customer enquiry and complaints procedure will ensure that if an enquiry is filed by a Forex trader and cannot be resolved within a few hours, it is immediately forwarded to the customer support desk or compliance department.
Experimenting with strategies – A demo account is the best option for experimenting with different strategies, and to develop trading programs, EAs, and automated trading bots using virtual trading capital. A demo account offers the opportunity to develop any type of trading strategy without risking precious trading capital. Which is, after all, the main motive for professional traders and leading fund managers in the FX market.
If a help link is offered to you, check how easy it is to navigate, and whether it's of any use to you. Some of your questions might not be answered through the information provided in the help section and knowledge base. A high level of service and technical support is crucial for Forex traders at any level of experience, but is especially significant for novices and newbies.
Automated trading software operates according to a pre-defined trade plan or algorithm without the need for manual intervention. They also sometimes go by the name of Expert Advisors or EAs and often run as such on the popular MetaTrader4 trading platform. The so-called forex trading robots available on the commercial forex market generally fall into this category, as do personalized trade plans that traders program or have programmed themselves.
Generally, when it comes to choosing a name for a business, it is expected that you should be creative because whatever name you choose for your business will go a long way to create a perception of what the business represents. Usually it is the norm for people to follow the trend in the industry they intend operating from when naming their business.